Posts by Carrie Ann Green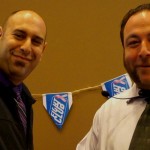 We started recruiting early for FIGHT CLUB, the CBS corporate team participating in the American Cancer Society's 'Make Strides Against Breast Cancer' walk. Although, our local event is not being held until October, we set up a table in July to encourage sign-up with free healthy snacks of bottled water and cups of trail mix.
Fighting cancer is a passion for us. We've lost coworkers, family and friends as well as supported those who have become survivors. The name FIGHT CLUB was selected for our team to represent our commitment to fighting breast cancer (as well as all other types …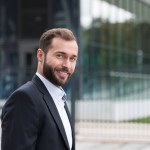 Situation
A general contracting firm, specializing in commercial construction such as restaurant and office build outs, hired Corporate Business Solutions to deal with the repercussions from a rapid growth spurt during the previous year.
"We learned that we could not keep up with our growth, accurately. Not being able to handle the amount of work that we had, properly, made it difficult for me to go out and find work for the future. Many mistakes were being made from every end of the company, making it hard to figure out how they were being made.
As a business owner, …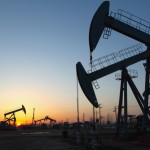 Situation
From a modest start as a small oilfield meter repair shop over forty years ago, this energy industry business had grown from an "average of 19 employees to 37 employees, in the past year. I purchased two more buildings and thought that I was ready for expansion.  Only, I was a mom and pop shop, running the entire business on my shoulders.
Approximately nine months into this new venture, I found myself over my head. I was losing money due to poor management strategies and lack of basic business principles. I was watching my cash go out and ended …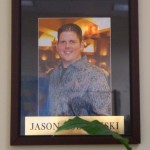 Jason was a long-time employee of CBS, before he passed away of cancer at only 34 years of age. We have his photo prominently displayed in our office and, at this year's Annual Meeting, an award was presented to further honor and keep Jason's memory alive among his friends and coworkers.
A huge void, now, exists in the corporate services department, where Jason once worked.   In the words of his supervisor, Rich, "Jason's passion for life was incredible. His work ethic, especially during his treatments, was outstanding. His wittiness, humor, and positive outlook were amazing."
This award, to be …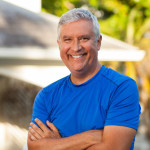 Situation
The owner of a construction contracting firm, specializing in glass installation for residential and commercial customers for over 30 years, engaged Corporate Business Solutions to help the business become better organized.
Process
First, the CBS analyst presented a plan; then, the CBS consultant arrived the next day and started working with the owner and his staff to put that plan into action.
"We have implemented a new computer system and she has trained us on how to handle invoicing, how to save our customers money on sales tax, how to run several reports and how to back-up the …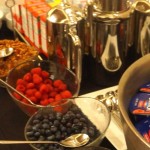 Judi and Liza greeted our attendees with warm smiles.
Our annual gathering for the CBS team was launched with a healthy breakfast, which would make any mother proud! Before a long day of seminars and workshops on business best practices and tax code updates, our analysts and consultants started the day right with a buffet selection of scrambled eggs, French toast, bacon, sausage, grits, hash brown potatoes, fresh fruit, muffins and pastries as well as an assortment of cold cereals, homemade granola and yogurt. Milk, juice, tea and coffee rounded out this appetizing spread. Whatever our attendees' diet preferences, there …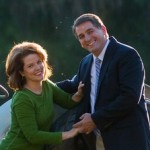 Situation
An innovative agricultural equipment manufacturing firm with numerous R&D breakthroughs and patents in the industry, operating for over 30 years, looked for Corporate Business Solutions to provide the knowledge to take the business to the next level.
Process
CBS Consulting was able to evaluate the current business plans and activities, management and software infrastructure, and install a dashboard system to allow the owners to gauge the progress being made towards their productivity, marketing and sales goals. Their consultant took "the time to first understand our business, our family issues, and, then, helped to implement the checks and balances that …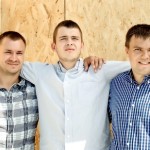 Situation
Even before the start of this Corporate Business Solutions engagement, it was necessary for the CBS representative to cross the rifts that had formed between the three owners of this well established (over 40 years) manufacturer of commercial signage. He "held up under hours of uncomfortable dialogue between the owners … until we finally agreed to hire CBS." The second generation owners direly needed training on how to work together and balance out each other's strengths and weaknesses as a management team in order to keep the business running.
"As our company was entering the fourth quarter, we found …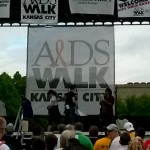 Corporate Business Solutions supported Liza's fundraising for AIDS Walk Kansas City on April 25, 2015, which she walked in memory of a friend of hers from Kansas City.
Liza (center) poses with her team mates at the Walk.
Lisa was proud to share that her team, Truck Stop Marys, met its $1,500 goal while the event raised more than $300,000 to benefit four Kansas City organizations, Kansas City CARE Clinic, SAVE, Inc., Good Samaritan Project and the Hope Care Center, providing assistance with healthcare, housing and counseling among other services in the Kansas City community.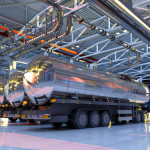 Situation
A client in the energy industry for over 50 years, operating as a wholesale distributor of petroleum products, hired Corporate Business Solutions to modernize their financial reporting system.
"Here, we pride ourselves on our tedious bookkeeping and accounting reports. Billing statements, bookkeeping, and accounting reports play a vital role in the daily organization of the business. With our growth, however, and that of the competitive market along with newer technologies coming to the market, we found that our company had outdated and inadequate accounting practices.
We needed help!"
Process
Their business consultant "opened our eyes to the reorganization and …