Posts by Corporate Business Solutions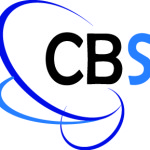 There are pros and cons associated with the sale of every business. Selling a company has its obvious financial benefits. However, it's important to keep in mind that your profits will have to be shared with the government. How much of your profits you keep and how the sale is structured is determined by your business entity. An exit strategy should be in order for this process. The experts at Corporate Business Solutions can assist you with the preparation of a solid exit strategy.
There are three different ways that a business is set up – as a partnership/limited …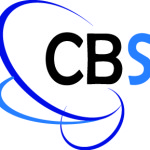 It's hard to predict the expansion of a business. It can occur anytime and at any pace. It's important to prepare your organization for the rising demand. A business consultant from Corporate Business Solutions can help you with this process. CBS consulting services cover a wide-range, which means that all aspects of your business can and will be assessed. This includes your finances, management and goals.
It's common belief that expansion equals more revenue. However, it can mean the exact opposite for many construction firms. It can be difficult to keep up once a growth spurt occurs. Corporate Business …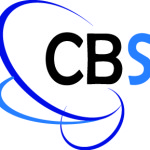 Business owners shouldn't have to fret over every aspect of running a company. However, when there are issues within various departments of your organization, it can take you away from more important tasks. CBS Consulting services have been used by a number of businesses across various industries. Corporate Business Solutions has experts that you can use to improve all areas of your Schaumburg, IL HVAC company. A business consultant can help settle any worries you have about your finances, management and operations.
If your HVAC company isn't making a profit each year, then it's time to have a business …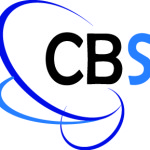 Asset protection can be tricky business. Having all of your ducks in a row and proper insurance doesn't ensure your assets' protection. The way you conduct business can also put your assets at risk. CBS consulting services are an excellent solution for asset protection. The tax planners at Corporate Business Solutions Inc. can thoroughly assess your organization and make recommendations. If you're worried about IRS seizures, a consultant can explore the tax consequences of business decisions you have made or plan to make.
Here are a few scenarios to give you an idea of how important it is to …
…and recruit the right people for your business
Today, small business owners face many challenges. One of the most difficult challenges is hiring the right employees. The difficulties surrounding the hiring process include: cost of recruitment, training, management and last but not least, the frustration of employee turnover. I believe the solution to the above difficulties lies at the beginning of the hiring process, in other words, the interview.
As many business owners know, finding the right employee is just as difficult as running any other aspect of the business. Therefore, more emphasis should be placed on the interview itself. …
The importance of tax deferred retirement vehicles (and tax deferrals in general) and how they can positively effect your retirement and your business.
One of the most important considerations in tax planning is not just the avoidance of income tax through strategies to minimize your current tax burden, but also the calculated deferral of income tax liability to future years, where possible. So why is it that some business owners don't value deferral techniques?
One logical answer, of course, is that they simply don't understand deferrals or the positive effect they can have on their retirement or business needs. It …
The headlines, seminars and business school classrooms are all abuzz about the need for stricter and tighter corporate governance.
However, their focus is aimed at public companies, the big corporations, financial institutions, Wall Street, etc. What is not discussed is small business. Does corporate governance have a place in a small, privately held company?
President James Madison pointed out very clearly that governance is a difficult problem when he wrote the following as part of the Federalist Papers in 1788.
"If men were angels, no government would be necessary. If angels were to govern men, neither external nor internal …
Don't let it be your company's swan song
Depending on when you read this article, the light at the end of the tunnel for your company might be that long-awaited, positive turning point in your business that you fought for. Or, it might be another train coming at you.
The continuing turmoil caused by this lengthy economic downturn has undoubtedly affected you and your employees in many ways, most of them negative. Even if your company has not been directly impacted by a reduction in force (such as layoffs), hiring freeze, reorganization or a realignment of responsibilities, the chances that …
…Whether you are new to business and just setting foot on your first mountain or you are an experienced climber, this mountain, this economic crisis, is the highest peak we will likely face in many generations of business. But in the end, it is still just another mountain to be climbed.
As a country, we are now in the second phase of what will likely be four phases of the current economic crisis, each phase worse than the one before. Therefore, it is imperative that everyone, particularly small business owners, understand the economic playing field on which we presently find …
If you have an interest in learning more about the U.S. Small Business Administration (SBA) and what it can do for your business, read on. In the next three issues, I will demystify the SBA and provide ideas regarding how to navigate the SBA and help your business take advantage of the myriad of services and programs offered. Remember, these are your tax dollars at work. The strength and power of the U.S. government stands behind you.
According to the SBA's website, www.sba.gov, "While poor management is cited most frequently as the reason businesses fail, inadequate or ill-timed financing is …