Doing Our Part To End World Hunger
By
Carrie Ann Green
May 7, 2013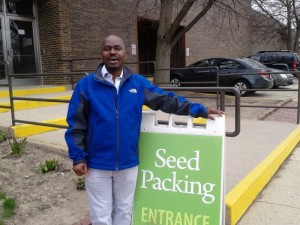 Volunteers, friends and family of CBS gathered at Willow North Shore, A Willow Creek Community Church, to pack seeds as part of the more than 17,000 volunteers needed to help fill nearly a million family seed packs to be distributed by local churches in El Salvador, Zimbabwe and Zambia.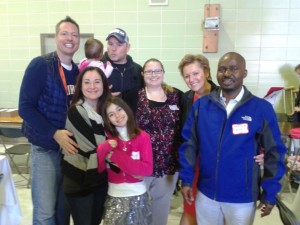 It was really exciting to take part in volunteer work that really makes a difference.  Each family seed pack, once planted, can produce approximately 1,000 pounds of vegetables.  This allows families in these Latin American and African countries to feed themselves as well as earn additional income by selling their extra produce.  Last year more than 450,000 families benefited from this outreach program.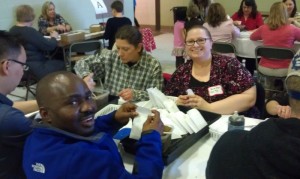 World Hunger—Beet It!
We were one of ten shifts on Sunday that packed Beet seeds to help 'Beet' world hunger.  Each family will be receiving five of the white seed envelopes that we filled that day as part of the family seed package.  If you're interested in being part of the 'Seeds of Change,' here are three nonprofit organizations, recommended by Willow Creek, dedicated to ending world hunger: