Paint By Numbers—Make That Your Productivity Numbers!
By
Carrie Ann Green
Mar 21, 2014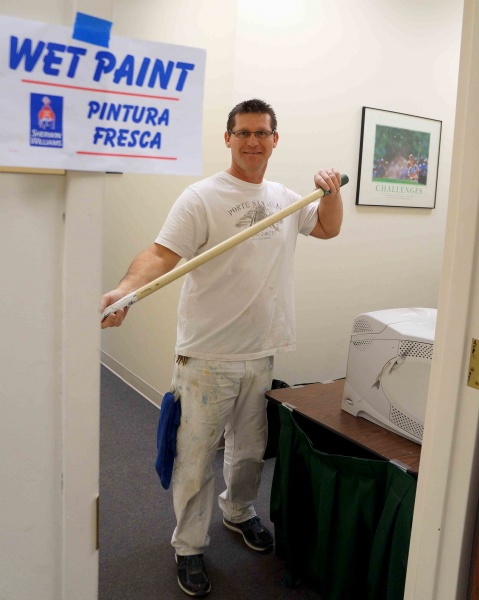 Tony is working on increasing our productivity!
We've been refreshing our offices with a fresh coat of paint at Corporate Business Solutions and it's an excellent time to share some research into the connection between work and your workspace.  Although it may seem frivolous, environment can impact how employees work as well as how your customers and/or clients feel when visiting.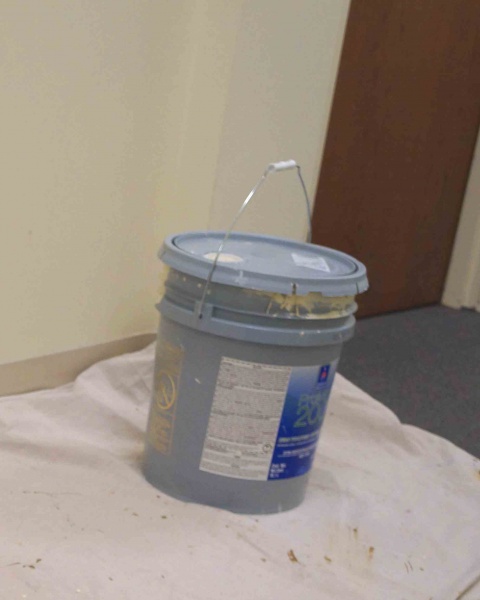 I came across this intriguing interview with Angela Wright, a color psychologist, who has consulted with numerous Fortune 500 companies.  She shares that there are no 'bad' or 'good' colors.  Different colors affect people differently, so depending upon the type of work involved, certain colors and their saturation levels are preferable.
The primary colors are the go-to according to Wright:
Blue is for brain power, it assists logical, thoughtful activities such as accounting or R&D;
Yellow is for creativity—artists, writers, actors, etc.;
Red is for physical labor—construction or even sports; red is actually the color most often worn by winning football teams (per this infographic based on data tracked since 1945);
Green is about feeling calm—think waiting rooms and doctor's offices.
Mixing colors will allow you to enjoy the attributes of both the colors that have been combined.  Adding contrasting colors through accessories like art, furniture and window coverings will keep a space from being too extreme (orange accents will warm up a blue room that could feel too cold, if that was the only color).  If there is a secret, it is about intensity, as the more saturated the hue, the stronger the effect.  A deeply saturated yellow can make people lose their tempers, while a less saturated yellow, per Wright, promotes the sensation of happiness.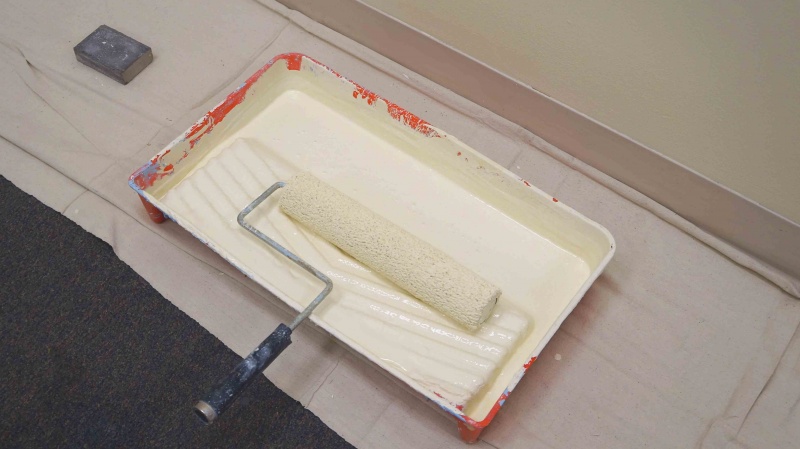 Looks like Tony is about to spread happiness across our office hallways!
There is also the consideration of practicality in color selection, per this WSJ blog that quotes a Behr paint manufacturing representative.  Neutrals remain popular as they are easy to color match and touch-up as well as to coordinate with furnishings.  The good news about paint is that it's the most inexpensive productivity enhancer in your office, fast and easy to implement.  All you need is a few gallons of paint, a roller and a few drop cloths!