Pineapple Day at Corporate Business Solutions
By
Carrie Ann Green
Aug 16, 2013
Per Wikipedia, "In the Caribbean, Europe and North America, the pineapple became associated with the return of ships from extended voyages, and an emblem of welcome and hospitality that made its way into contemporary art."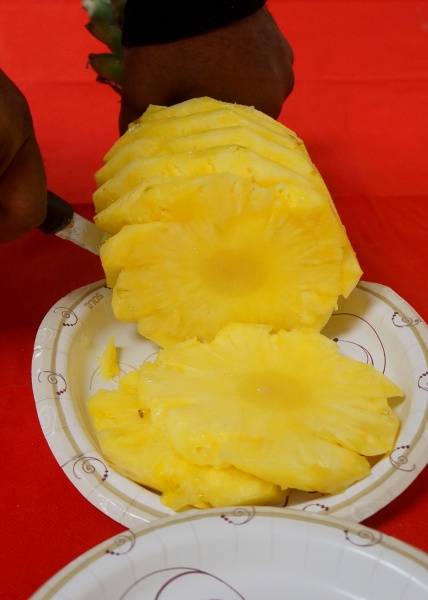 It has a similar symbolism here at CBS, when Mark will bring in a large pineapple and then prepare it to share with other employees in his department.  Like Mr. Rogers in 'Mr. Rogers' Neighborhood' changing from his work clothes, Mark will slip on his Jamaica hoodie to protect his business shirt and tie from splatter and then set about carving the pineapple.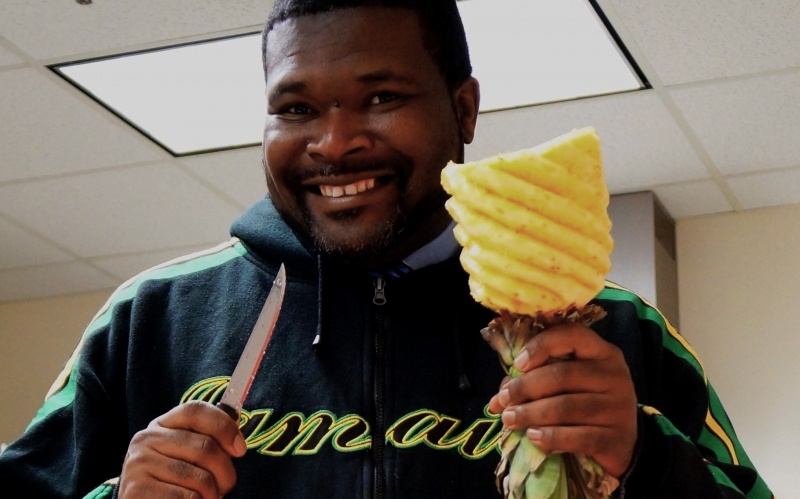 Everyone looks forward to 'Pineapple Day.'  We all marvel at Mark's clever knife technique which involves first removing a thin layer of the skin and then removing the 'seeds' in long diagonal cuts, which produces an attractive petal like shape when the golden fruit is cut into slices.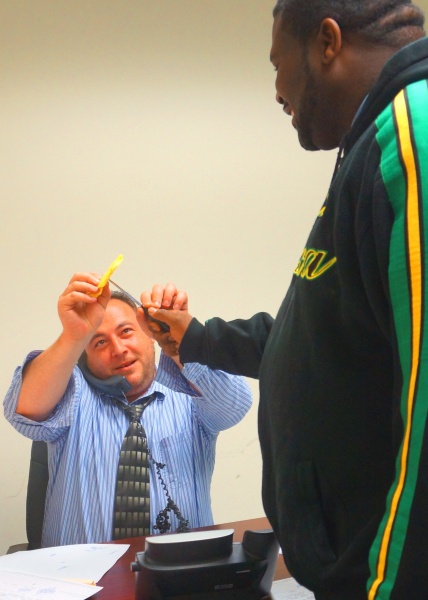 "It's less wasteful,' says Mark, when compared to other prep methods.  Even his thin slicing of pieces is strategic as it means that the slightly tougher core can be easily eaten.  This is the traditional way of preparing pineapple in Mark's native country of Jamaica.  He is proud to share his heritage and this tasty expression of friendship with us all!