The Public Relations Effect
By
Corporate Business Solutions
Mar 29, 2011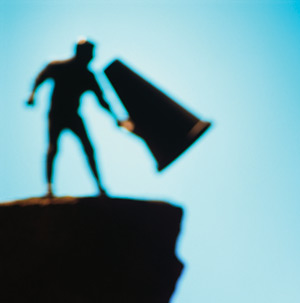 Why PR is a critical component to your business success
Properly implementing public relations efforts can make your company stand out from its competition. PR is an important part of business — publicity, promotions and community relations help businesses build prestige, recognition and better images. When PR efforts co-exist in business with marketing and merchandising initiatives, companies can increase sales and profits.
And by using PR to interact with clients, other businesses and your community, you will enhance your company's business and the industry in general.
Every aspect of your company affects its image. When clients see your offices, warehouse or even trucks, they instantly form opinions about your company. How you present your company and employees is important to your image and is a direct reflection of your company's work, which plays a role in the success of your business.
One way to favorably present your company is to contribute to your community and publicize your efforts — clients and consumers will be more likely to use your company's services if its name is familiar.
Because the majority of your business comes from surrounding communities, it is logical to involve your company in community programs or local organizations such as a professional society, civic organization or park district. When your company's name is linked to noteworthy causes or organizations, it enhances credibility and may be the name remembered when services are needed. Networking opportunities also can arise from community involvement.
When deciding how to become active in the community, consider the amount of effort, time, money, equipment and resources you have available. Also, look for organizations that will benefit from your professional expertise. Contact local schools, park districts and religious institutions for volunteer opportunities unrelated to your industry, such as working at a homeless shelter or spending a day at a retirement center.
Speaking engagements are also an opportunity to give back to the community, as well as impress potential clients. Use your speaking engagements as a way to share information about your industry. Contact your local chamber of commerce and other business-related organizations to determine whether speaking opportunities are available.
Positive exposure can also result from fund-raising events. If you fund-raise for charitable organizations, the community will recognize your concern for a cause, and local newspapers may report about the human interest story.
Publicity can play an important role in creating positive images for your business and industry and should not be considered self serving. People enjoy learning about local companies that help their communities, and it is to your advantage to be known as a company that gives.
In addition, urge employees to get involved with community opportunities such as fund-raising events or community programs. Rewarding employees for community involvement helps motivate them to participate in events and increases morale.
There are many ways to gain publicity, including the basic PR tool — the news release. A well-written news release can provide the media with background information and the who, what, when and why of a potential news story. A benefit of a press release is its low cost.
Consider the following as potential news release topics.
Company or personal awards received
Personal elections to boards of directors or memberships in associations
Educational seminars in which the company has participated or that it has provided
Anniversaries or events, such as the commencement of business
Introduction of innovative services
Special events such as food drives, blood drives, fund-raisers or other volunteer projects
Brochures, flyers, newsletters and handouts are other inexpensive ways to raise awareness about your company. These methods can be as simple as a photocopied page of information or as elaborate as a professionally printed pamphlet. Handouts can be given to clients, potential clients and the media.
Another way to gain publicity is to maintain a company Web site. A Web site is a good place for potential clients to research your company and see examples of the work you have done.
Public relations can help build company name recognition, increase profits and improve company image. When done correctly, efforts to gain publicity can play a vital role in your company's success.