Walk & Roll Benefits The Charcot-Marie-Tooth (CMT) Association
By
Carrie Ann Green
Oct 18, 2013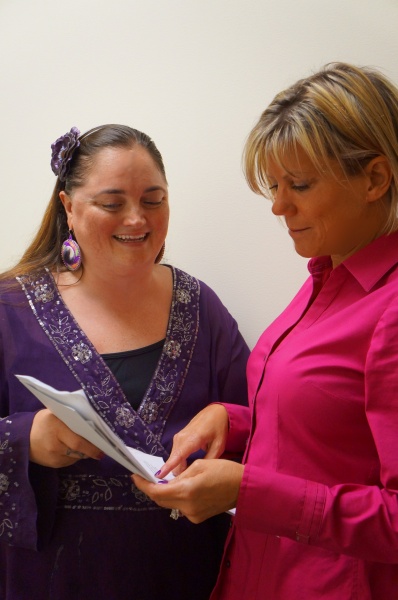 Liza (left) signs up sponsors at Corporate Business Solutions.
Liza thanked her co-workers for their generous donations for a disease that most people have never heard of before—CMT, which has afflicted her brother-in-law.  She was happy to share that this year's fundraiser brought in a grand total of $20,000—which is $4,000 more than last year's event.  Funds will goes towards research on finding a cure for CMT, which is the most common type of inherited peripheral neuropathy that results in muscular atrophy and sensory loss in the arms and legs and causes chronic pain.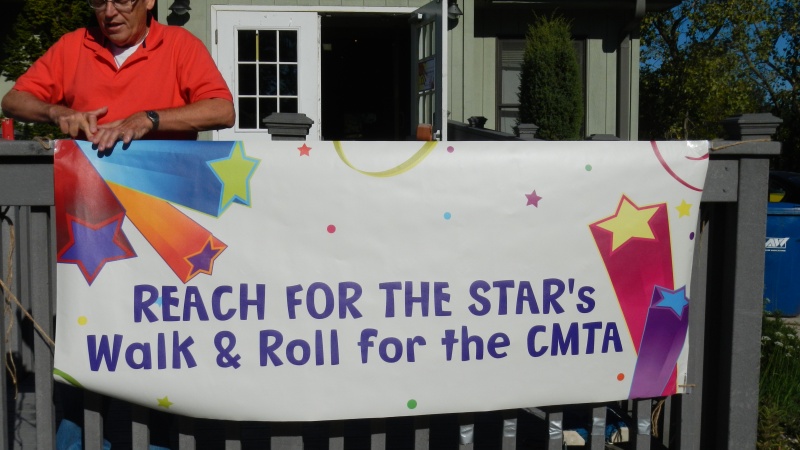 According to the Charcot-Marie-Tooth Association, CMT was discovered in 1886 by three physicians, Jean-Martin Charcot, Pierre Marie, and Howard Henry Tooth.  It is found worldwide among all races and ethnic groups and affects an estimated 2.6 million people.  It is one of the 40 diseases covered by the Muscular Dystrophy Association (MDA), but unlike MD, where the defect is in the muscles, CMT is a disorder of the nerves that control the muscles.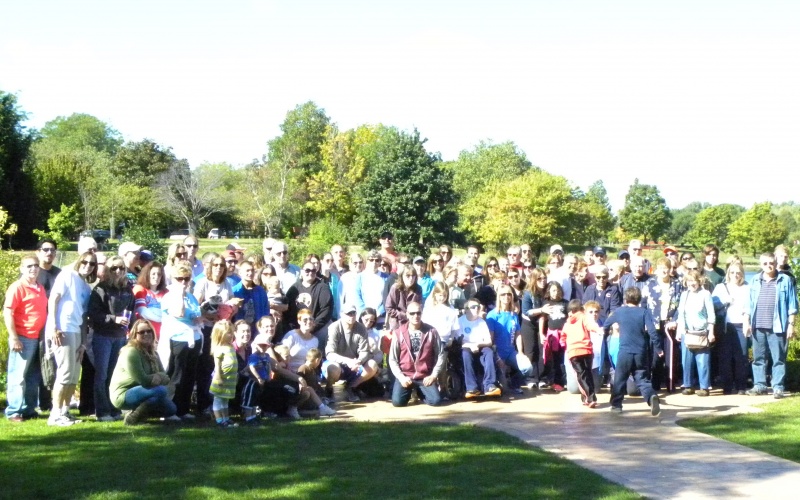 The event was held at the scenic Lake Katherine Nature Center & Botanic Garden in Palos Heights, IL.  Advertised as a 'Walk & Roll,' where participants could either take a relaxing walk or bike ride, Liza joined the walking group.  She was pleased to help bring greater awareness and, hopefully, to help find a cure.  If interested in donating, please visit the CMTA site for more information.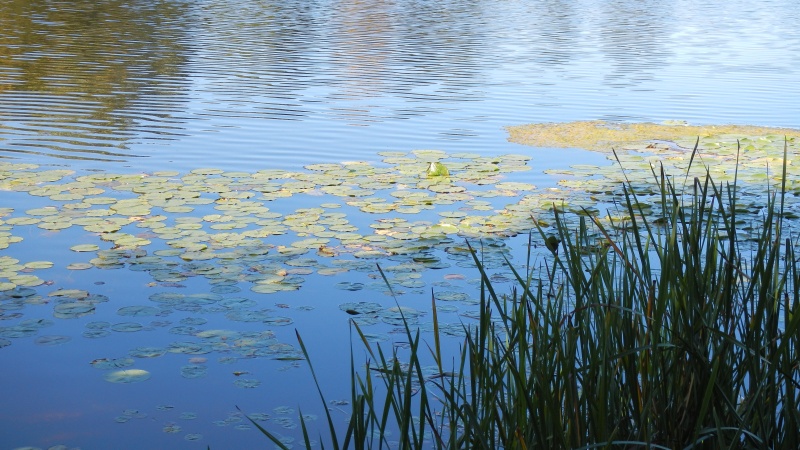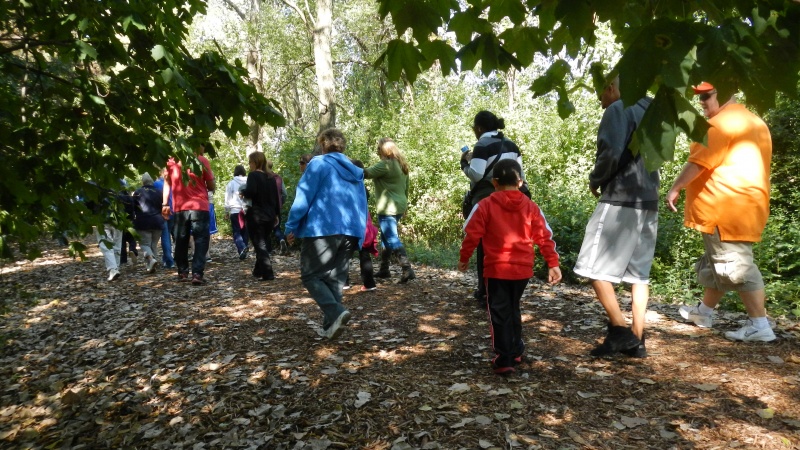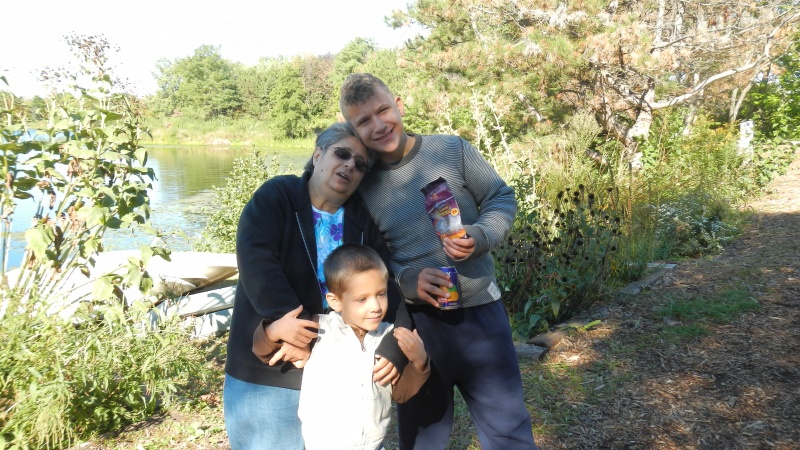 Liza's nephew poses with her mother-in-law and her brother.