Who Is The Fastest Of Them All?
By
Carrie Ann Green
Sep 27, 2013
At Corporate Business Solutions, employees support each other's health goals, everything from working out together at a local health club, to some good nature competition as to who is in the best shape via weekly weigh-ins.
After some good natured ribbing about who was the fastest runner, a race from the end of the company parking lot to the front door was arranged to occur after work to forever settle the issue.
Our two competitors, Brent and Jay, changed into their fitness gear and headed outside to race.  Employees gathered to cheer at the impromptu finish line (a roll of toilet paper unrolled and drawn taut by Dave, coach of our corporate softball team, and Tyler Burgess, President of CBS).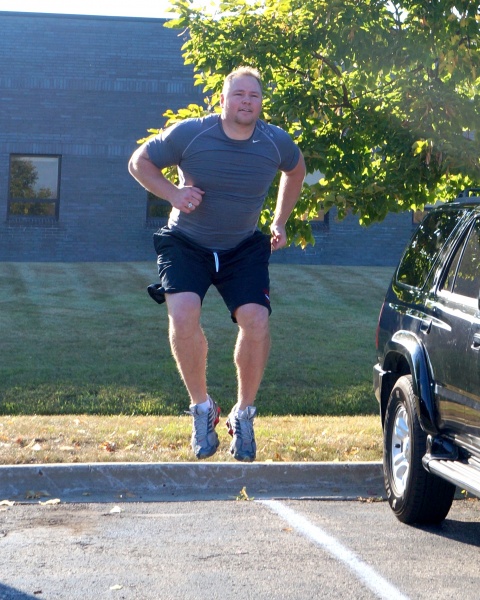 Jay warmed up with some power leaps into the air.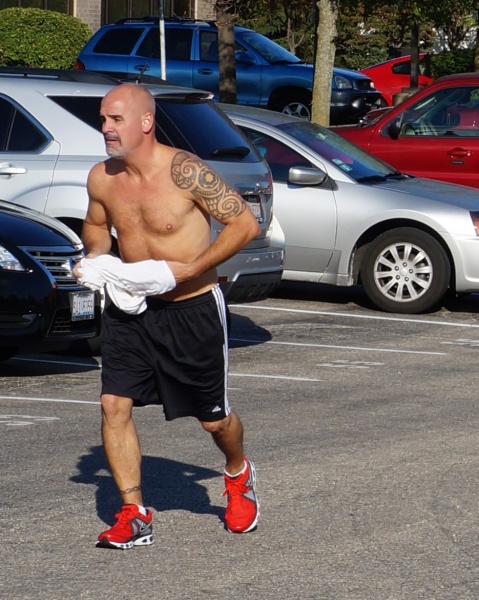 Brent lunges and stretches.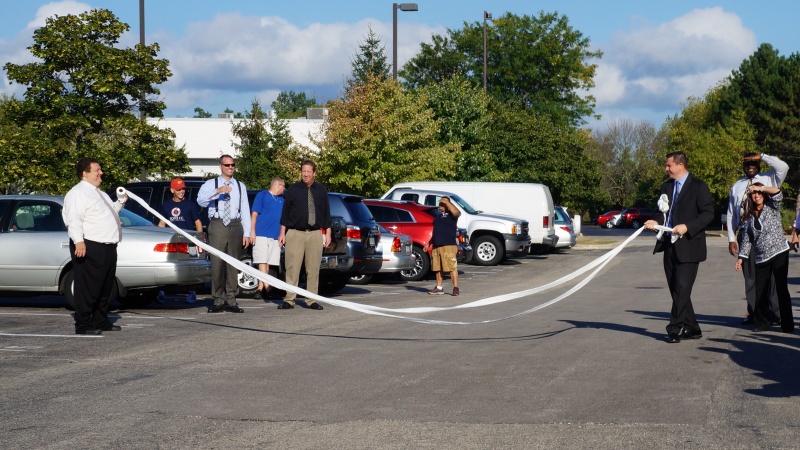 The finish line is unrolled across the road.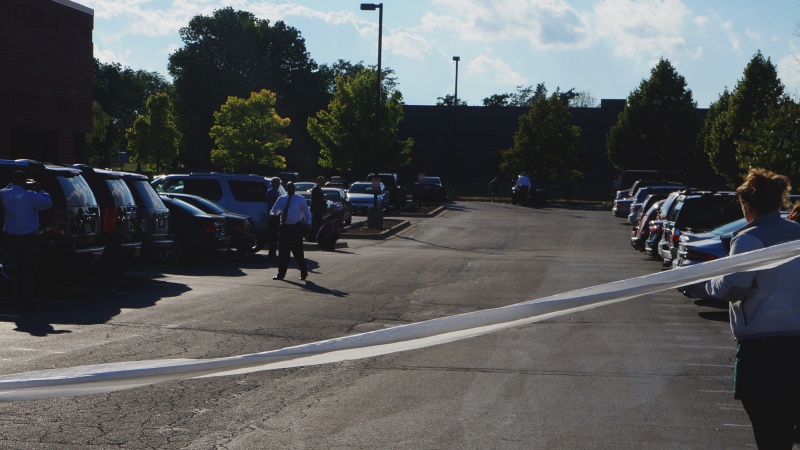 Ready…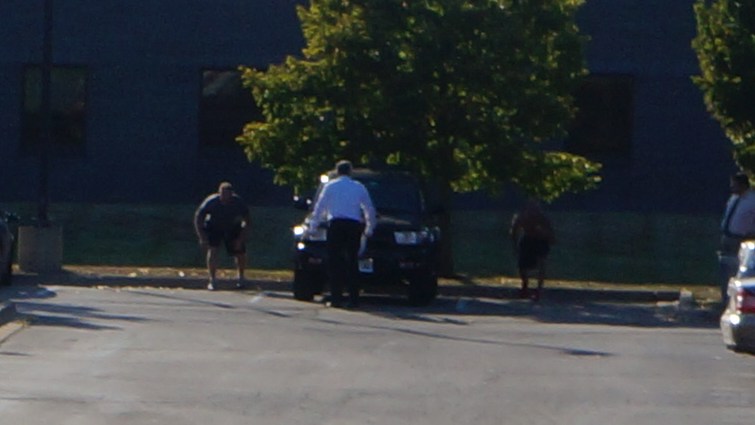 Get set…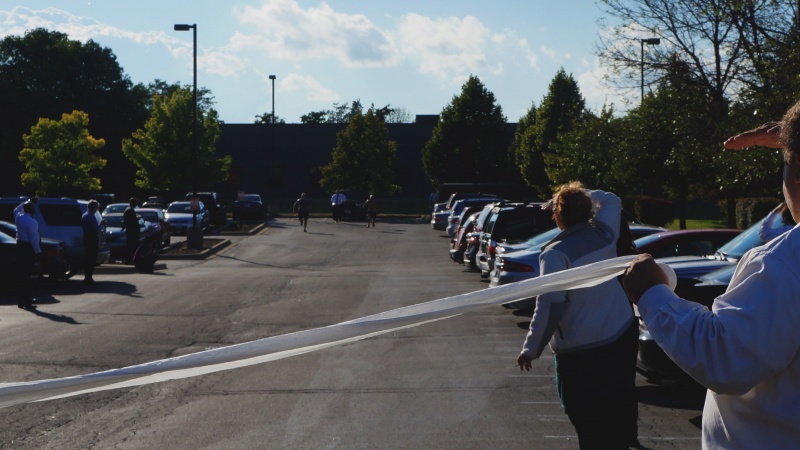 GO!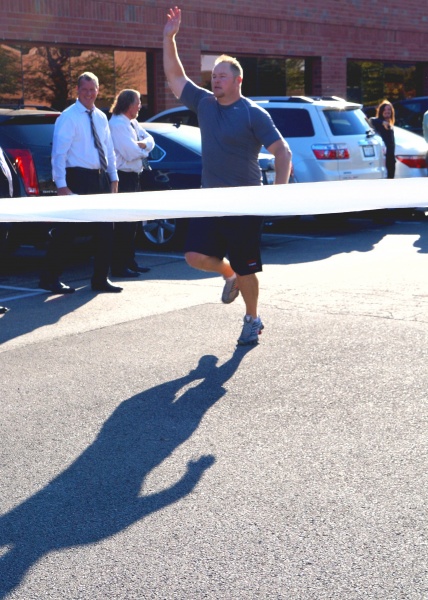 Jay takes the lead!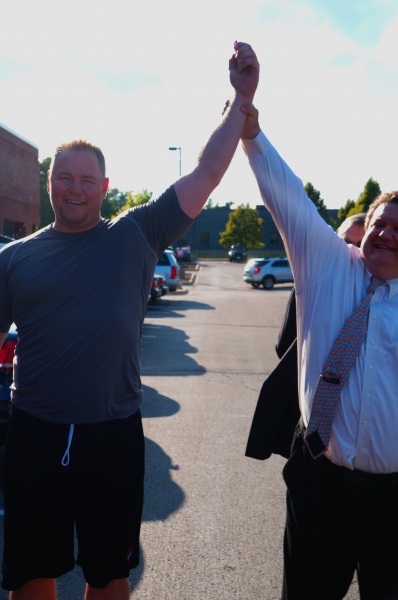 Jay is declared the winner by Coach Dave!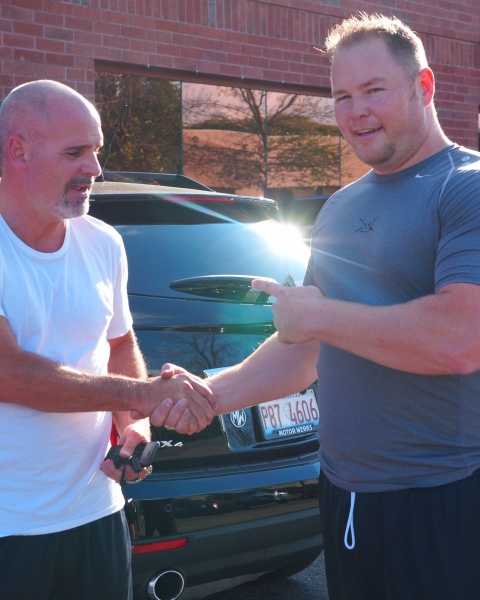 The competitors shake hands and congratulate each
other—they're both winners in pursuing a healthy life-style.