Racing For The Cure
By
Carrie Ann Green
Oct 4, 2013
Corporate Business Solutions employees were happy to support Jim and his wife Liz as they ran the Susan B. Komen 5k Chicagoland Race for the Cure.  Jim raised approximately $700, an amount that ranked him at #34 of individual fundraisers at the event.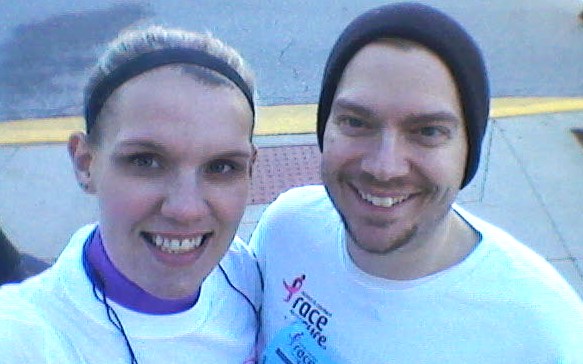 Liz and Jim at the Komen 5k Race for the Cure in Lombard, IL.
The money raised per the Komen site, "funds breast health education, breast cancer screening, treatment, treatment support and patient navigation services to uninsured and underserved women and men in need. Seventy-five percent (75%) of net proceeds generated by the Chicago Affiliate are used to support these life-saving efforts in the Chicagoland community, while the remaining twenty- five percent (25%) of net funds raised support global research."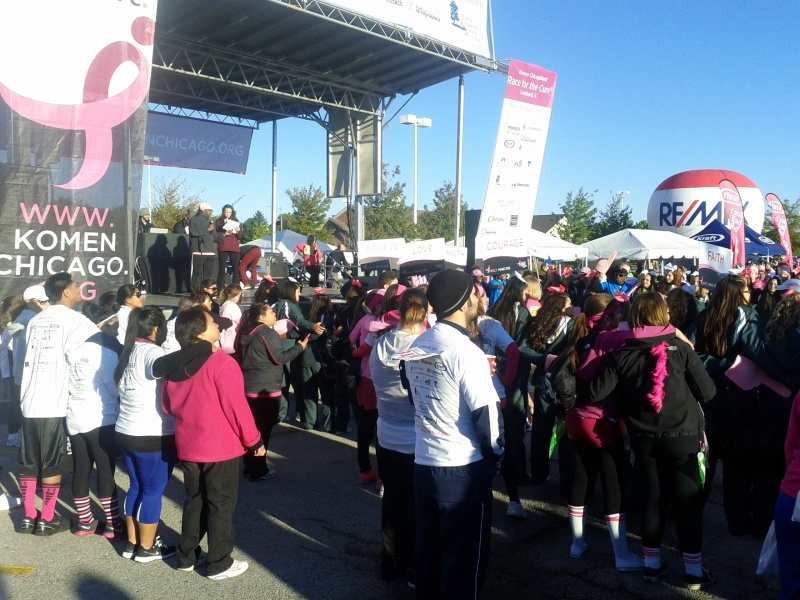 Before the race, the crowd watches and cheers for the Survivor Parade.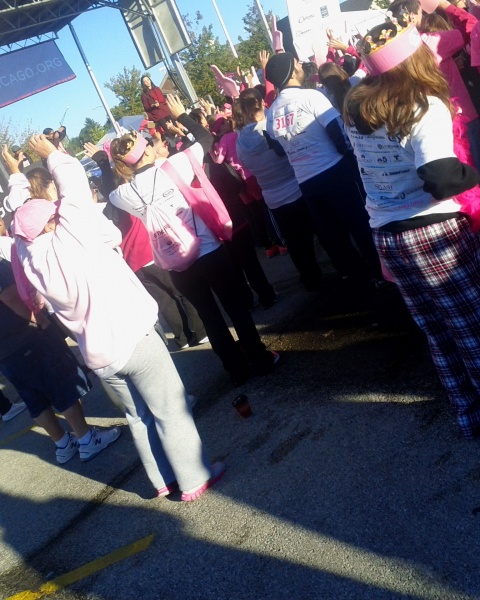 Jim and Liz raced in support of Jim's grandmother and mother, both of whom are survivors of breast cancer.  His mother had been diagnosed only a year prior and due to some treatment complications, which had her hospitalized, it appeared that she wouldn't be able to travel to Jim and Liz's wedding in Pennsylvania.  Thankfully, she recovered enough to attend their ceremony and she has since 'beaten' the disease.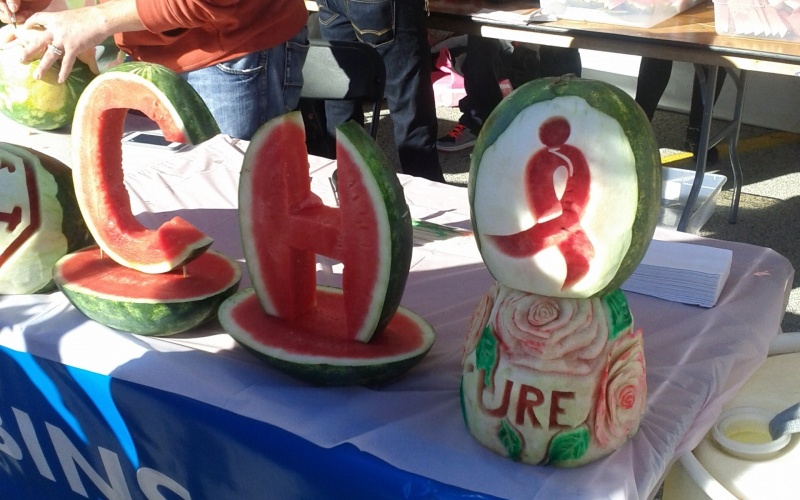 Race participants enjoyed watermelon slices as well as watermelon art!
This was the second time that Jim and Liz have participated in the race.  Jim shared that they intend to make it an annual commitment going forward in order to support cancer research.  There are many opportunities available, if you also wish to become involved in the worthy goal of finding a cure.