The Art of Office Space
By
Carrie Ann Green
Jun 21, 2013
Elizabeth's office is full of drama.  The soft green walls turn richer and deeper in hue when the overhead lights are switched off and the jeweled tones of her numerous Tiffany style stained glass lamps glow upon the clean simple lines of her desk.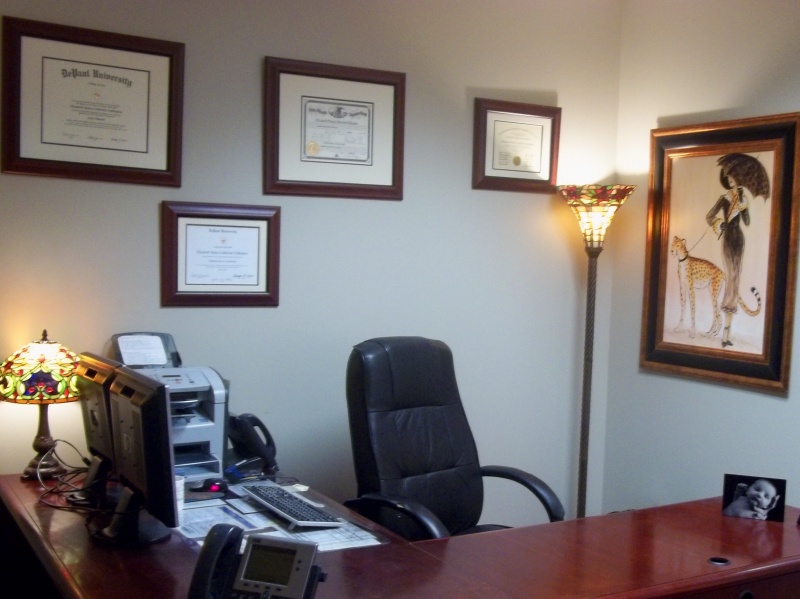 She recommends decorating an office to your personal taste, "Most people function better in an office where they feel comfortable." Elizabeth's degrees and certificates are framed and hung on the other wall space, but her favorite part of her office décor would be the photos of her children.  "Lighting, temperature, along with decoration and arrangement of your workspace can not only impact your mood, but also your productivity."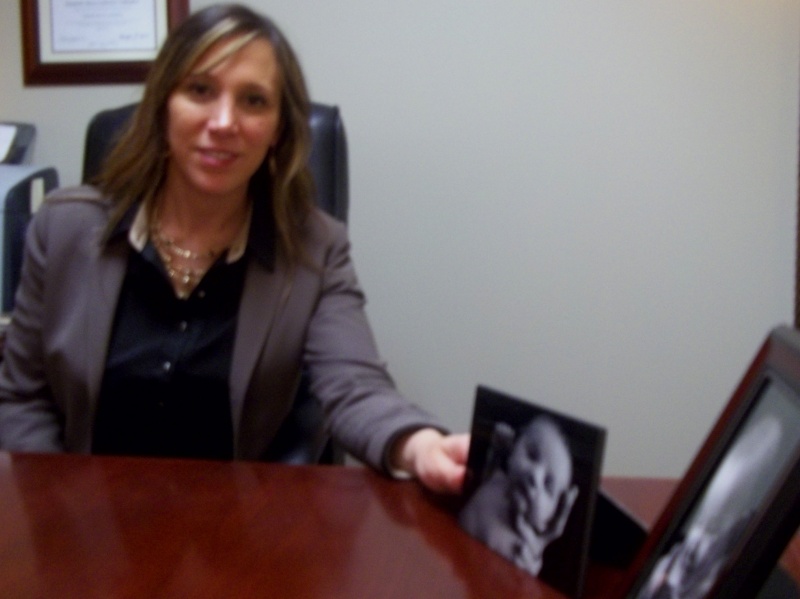 Overall, Elizabeth feels that how she decorates her office is the same as how she decorates her home.  This includes her use of mirrors.  Elizabeth likes every room to have at least one mirror.  She shared a great tip that if a room lacks a window, then you should use more than one mirror and place them in the darkest corners of the room to brighten the space.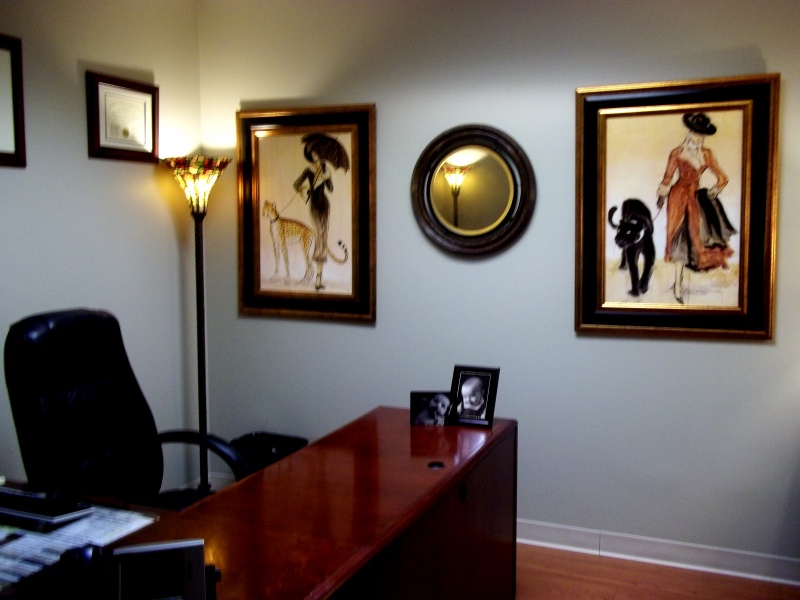 The focal point of her office is a circular mirror surrounded by framed art depicting two fashionable women walking a cheetah and a black panther, respectively.  Inspired by the glamour of art deco, the black and gold frames make a statement of refined elegance.  "Artwork for your office," explains Elizabeth, "should be a reflection of you or how you want people to perceive you.  Above all, select pieces that you like enough to stare at for hours!"